10 Steps to Changing Your Name After Divorce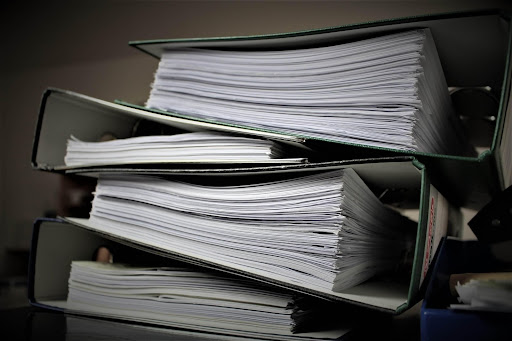 Changing your name after a divorce can be an emotional and difficult decision. There are many things to consider when making the name change, such as how it will affect your children, what name you want to go by now that you're single again, and whether or not you want to discard the name of your ex-spouse. This article provides a checklist for changing your name after divorce so that you don't forget anything important!
Is getting a name change after divorce hard?
Actually, name changes are pretty common after a divorce. According to the U.S. Census Bureau, about one in three women and one in four men change their name after a divorce. There are many reasons why people choose to change their name after divorce – some want to start fresh, others want to avoid being confused with their ex-spouse, and still, others simply don't like their name anymore.
How To Change Your Last Name After Divorce in California
If you live in California and want to change your last name after divorce, the process is relatively simple. Here are the steps you need to take:
-Get a copy of your marriage certificate or divorce decree
-Complete and submit a Petition for Change of Name form (available from the court clerk or online)
-Have your fingerprints taken and submit a Request for Live Scan Form (also available from the court clerk or online)
-Attend a hearing before a family law judge
-Receive your new name by court order
The whole process should take about four to six weeks, assuming there are no problems with your paperwork. For more information, visit the website of the California Superior Court.
Get Your Divorce Decree
If you want to change your name after divorce, you'll need a copy of your divorce decree. This document will show that you are no longer married and have the legal authority to take on a new name. If you can't find your original decree, contact the court where your divorce was finalized and request a copy.
Once you have your divorce decree in hand, it's time to file for a name change. You can do this by completing and submitting a Petition for Change of Name form to the court clerk. The form is available from the court or online – just be sure to choose the correct county and state Don't forget
Find Legal Proof of Your Former Name
Before you can get your new name, you'll need to provide proof that you used the old one. If possible, this should be a copy of a document showing your prior legal name – an ID card or driver's license is best if it shows both names. Otherwise, ask for letters from former employers and utility companies confirming that they have records under your previous name. You may also want to create a list of people who knew you by your maiden/birth name so these folks will recognize it when submitting affidavits in support of your petition.
It might seem like overkill now but having all of this documentation on hand before filing makes things much easier later down the line – especially if someone challenges the change based on procedural
Update Your Name With the Social Security Administration
Once you've filed your petition with the court and received a copy of your new name, it's time to update your information with the Social Security Administration. You can do this online or by filling out and mailing in an SSA- form SS-576 or you can do it in person at your local Social Security office.
– First, you'll need to fill out the form called "Name Change Request – SSA"
– This includes information about yourself and any dependents who are affected by the change. It also asks for proof of identity documents like a birth certificate or passport.
– You submit this form along with a copy of your court order to the SSA, and they will update their records accordingly.
– The same process goes for changing other information like addresses or bank accounts that may also need updating after a divorce.
Get a New Driver's License or State ID Card
To change your name on your driver's license or state ID card, you will need to go to your local DMV office and present documentation that shows your name has changed. This can include a marriage certificate, divorce decree, or court order. The process usually takes a few minutes and you will receive a new driver's license or state ID card with your new name.
If you do not have a driver's license or state ID card, you can get a passport or Social Security card with your new name.
Update Your Passport
If you have a passport, it will need to be updated with your new name. The easiest way to do this is online. You can find the instructions on the website of the U.S. Department of State. There is a fee associated with this process, and you will need to provide documentation proving that you are legally allowed to use your new name.
This process can take several weeks to complete, so you should start this early on in the application process for your legal name change.
Update Your Trusted Traveler Programs
The first thing to do is visit the TSA's website and update your Trusted Traveler Programs. These are programs like Global Entry, NEXUS, SENTRI, or FAST that allow you to bypass long lines at customs during international travel. If you have a trusted traveler number under an old name then change it so that when you re-register for Global Entry your U.S. trusted traveler number remains the same, allowing you to use it during international travel without having to go through an interview again.
Update Your Voter Registration Information
The next step is to update your voter registration information. Since you will be traveling under a different name, this must reflect the name change as well. If you don't want people knowing that you've changed your name then vote in secret like any other private citizen should do (unless of course, there are extenuating circumstances).
Update Your Important Financial Accounts
In addition to your voter registration, you will want to update as many of your important financial accounts as possible. This means updating things like bank account information and insurance policies that list you by name or show up on a background check if needed. Although not required for every divorce, it's usually a good idea to have all of these items updated, since you will be starting fresh with a new name.
In some cases, you may need to provide your social security number (SSN) when updating account information. If this is the case and you have chosen to keep your SSN confidential after divorce, then reach out to the financial institution in question and ask how they can work with you to
Update Your Name With Your Employer
If you are working while going through your divorce, it's important to update your name with all of the places where you have a relationship. This includes updating your email address, login information for work systems or other online accounts and even making sure that the right name is listed on invoices if necessary. If possible, also communicate this change to your employer in person.
If you have any questions about the process or how to update your name with different organizations, contact their customer service line for assistance. It's important to do this as quickly as possible to avoid any confusion or problems down the road.
Updating your name with your employer is one of the first steps you
Finish up With Your Remaining Accounts
Steps to changing your name after divorce can be complicated. The following steps should help simplify the process a little bit:
Finish up with your remaining accounts – Update all of your online profiles, i.e., Facebook and LinkedIn if possible. Be sure to save/download any pictures you have stored on these sites before changing them!
Change your name on your social security card – This can be done by filling out an application and mailing it to the Social Security Administration.
Change your name on your driver's license/ID card – Go to the DMV with documentation of your name change, such as a copy of your social security card or marriage certificate. You will also need to show your driver's license or ID card.
Update your voter registration – You can do this online or by filling out and mailing in a form from your state's Secretary of State website.
Notify the IRS – You will need to fill out Form 8822, which can be downloaded from the IRS website.
Change your name with the U.S. Postal Service – You can do this by filling out Form 3575, which is available on the USPS website.
Update your passport – Fill out form DS-55054 and mail it to the appropriate processing center with applicable documentation (i.e., a copy of your marriage certificate). The fees for changing an adult's name are $170.
Change your name on any other forms – These may include college transcripts, loan applications, and medical records; you will need to check with each entity for their specific requirements.
Conclusion
Changing your name after divorce can seem like a daunting task, but following these simple steps will make the process much easier. By taking care of all the necessary paperwork and updating your various accounts and documents, you can have your new name officially changed in no time!