How Much Does a Divorce Lawyer Cost in Florida?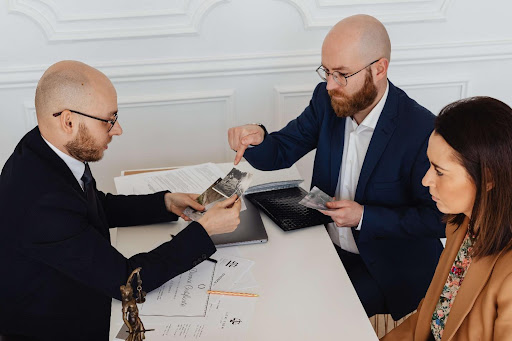 If you are considering a divorce, you may be wondering how much it will cost. The answer to this question can vary depending on the lawyer that you choose, as well as the circumstances of your case. In this blog post, we will discuss the average cost of a divorce lawyer in Florida. We will also provide some tips for reducing the cost of your divorce.
Divorce Attorney Fees in Florida
Hiring a divorce lawyer in Florida can be expensive. The average cost of a divorce lawyer in Florida is $250 per hour, with some lawyers charging as much as $700 per hour. However, the benefits of having an experienced lawyer on your side during a high-stakes divorce proceeding often outweigh the costs.
If you are considering filing for divorce, it is important to understand how much a divorce lawyer will cost and what services they will provide. In most cases, divorcing couples will need to hire two separate attorneys – one for each spouse.
In addition to attorney fees, there may also be other costs associated with getting divorced in Florida. These could include court filing fees, mediation expenses, and expert witness fees.
Lawyer's retainer fee
The cost of a divorce lawyer will vary depending on the experience and location of the attorney. However, most lawyers require a retainer fee to get started on a case. The retainer fee is typically used to cover the costs of the initial consultation, court filings, and other administrative work associated with the case.
On average, the lawyer's retainer fee is around $2000, but it can be more or less depending on the lawyer's experience and location. If the divorce is uncontested and there are no children involved, the retainer fee may be lower.
On the other hand, if the divorce is contested or there are custody issues to resolve, the retainer fee will likely be higher. This is caused due to the increased amount of work that is required to resolve these types of cases.
Divorce Lawyer in Jacksonville FL
When you are considering a divorce, one of the first things you will need to do is find a divorce lawyer. The cost of hiring a lawyer can vary depending on your location, the type of case, and the experience of the lawyer. In general, however, expect to pay between $200 and $500 per hour for a divorce lawyer if you are filing for divorce in Jacksonville.
In addition to the cost of hiring a divorce lawyer, you should also expect to pay for court fees and other fees associated with your case. You may also need to pay for additional travel expenses if you are not able to appear in court on the scheduled date or time. The overall cost of filing for divorce will depend upon how complex your case is and how much legal assistance you require.
Divorce Lawyer in Miami FL
If you are considering a divorce, it is important to know how much a divorce lawyer will cost. The average cost of a divorce lawyer in Miami is $350 per hour. However, the final cost will depend on many factors, including the complexity of your case and the experience of your attorney.
It is important to get an estimate from several different lawyers before you decide which one to hire. Make sure to ask about all potential fees, including court costs and filing fees. You should also ask if the lawyer offers any payment plans or discounts for military members or retirees.
Divorce Lawyer in Tampa FL
When it comes time to hire a divorce lawyer in Tampa FL, you will want to be sure that you are hiring the best possible representation for your case. This means doing some research into what different lawyers charge and what services they offer.
While the cost of a divorce lawyer can vary depending on the firm you choose and the services you require, you can generally expect to pay anywhere from $200 to $400 per hour. Some firms may offer discounts for paying a flat fee instead of hourly, so be sure to ask about this option.
Cost of Getting a Divorce in Florida Without a Lawyer
A divorce without a lawyer in Florida can cost anywhere from $100 to $5000. The average cost is around $2000. This includes the filing fee, service of process, and other court costs. If there are any children involved, then you will also have to pay for child support and/or alimony.
If you want to drastically reduce the cost of divorce, you can use the help of online divorce services like ours, that starts from $139. Filing for divorce online is a great way to save time, money and effort.
Conclusion
How much does a divorce lawyer cost in Florida? A divorce attorney can help you resolve your legal issues and represent you throughout the process. Different lawyers have different rates, but the average hourly rate is between $200 to $400. If your case is simple (and uncontested) it will likely cost less than if there are children involved or other issues that need to be resolved during the proceedings. Do not hire an attorney who charges anything over $500 per hour because they're just trying to take advantage of people in unfortunate situations like these!